In one of its kind, the patent infringement suit filed by Boston University against e-giant Apple Inc. is a new example of keenness of universities to safeguard their intellectual property and also to earn cash.
According to a patent expert at Law School of Stanford University, Mr. Mark Lemley, there has been a significant rise in law suits filed by universities. He added that universities have been running low on cash in past several years due to economical recession and this practice seems to be a source of money, besides protecting their intellectual property.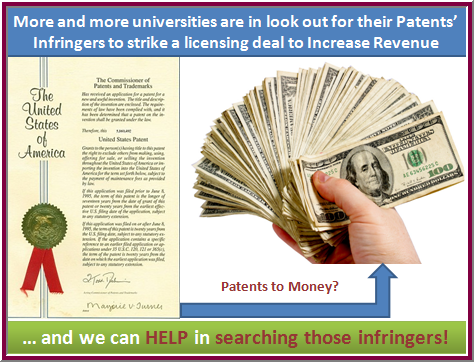 It was reported by the Herald that Boston University sued multinational giant Apple saying that Apple knocked over a patented electronic semiconductor by a professor in the computer engineering department of BU and used it in the MacBook Air, iPhone 5, and iPad. It was among the 8 similar claims filed by BU against the electronics companies including Samsung and Amazon.
Mr. Lemley added that this idea to the universities may have originated when an amazing 1.2 bn dollars were awarded to Carnegie Mellon University by a jury in a patent lawsuit filed against Marvell Technology Group and Marvell Semiconductor Inc. in December.
Arti Rai, who is a professor of law at Duke University, wrote a paper examining MIT (Massachusetts Institute of Technology) which sued 92 firms for a patent for color imaging method. Also, this was done only 6 months before the patent was ready to expire.
This was one of the many cases that MIT has filed. Another patent lawsuit was filed against Ossur HF relating to an elastic actuator that is used in the company's product "Power Knee," which is an artificial limb for above-knee amputees.
In another such lawsuit in January, MIT contested Shire Regenerative Medicine claiming infringement over Dermagraft, used in treatment of foot ulcers due to diabetes.
Boston University and MIT abstained to comment; however, an expert of IP law at Suffolk University, Andrew Beckerman-Rodau, justified that now the universities have restrained giving everything away.
Author: Lalit Kapur