Microsoft cloud storage, "Sky Drive" which is becoming very popular these days is now under trouble. Microsoft lost a case with British Sky Broadcasting (BSkyB) at UK high court in London. They said Microsoft to either change the name "Sky Drive" which is the name of their cloud storage system or to pay compensation to BSkyB.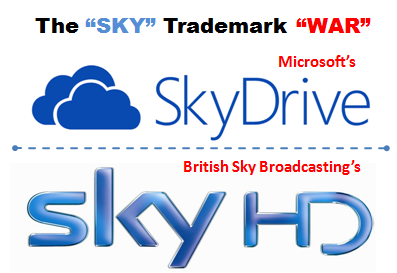 On June 28, 2013, the jurisdiction decided that 'Sky' trademark is infringed by Microsoft which belongs to BSkyB and there may be a chance that consumers can get confused with the similar sounding brand name launched my Microsoft. BSkyB is the largest Pay-TV broadcasters in European Union which is very popular in U.K. Apart from its satellite broadcasting services, sky also offer mobile apps and streaming to consumers. They have their own cloud storage which name "Sky Store and Share."
While Microsoft has accepted that there are some similarities in the Trademark however Judge also suggested that use of "SkyDrive" by Microsoft is detrimental to BSkyB trademark and thus is a case of infringement.
This is not new for BSkyB when they have filed a case against other companies for similar sounding names. In 2010 there case against Skype under same conditions but at that time Skype won the case and got the trademark in number of EU countries. It is said that Microsoft will have to pay some money to BSkyB as a fine for doing infringement, and for future usage but there can be chances that Microsoft will use another name and made a and rebrand its cloud storage.
Author: Pawan Ahuja